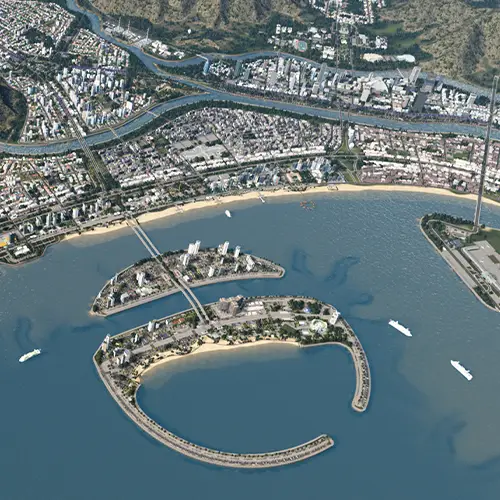 In this new series we will be creating a planned city in which we will use all the DLC and Content Creator Pack of the Cities Skylines game. Below is the list of mods used in the series, as well as the graphical configuration of the same.
🖼️ Map: Bay of Rivers - Included in the Content Creator Pack: Maps 2
⚒️ Mods list: Steam Workshop
Graphic mods and settings
The graphics mods used are Render It, Theme mixer 2, Relight and AD Cloud Replacer.
Theme Mixer 2
Theme maps: CO-Temperate-Theme [Tema base], SCT-NATURERESERVE, Starburg, Caledonia v2 (pavement), NotSoRocky Hills, Waiheke - Map Theme
GrassDiffuseTexture: SCT-NATURERESERVE
PavementDiffuseTexture: Starburg
CliffDiffuseTexture: Caledonia v2 (pavement)
CliffSandNormalTexture: NotSoRocky Hills
WaterNormal: Waiheke - Map Theme
WaterClean: Waiheke - Map Theme
Color Agua: RGB(0,36,52)
Render it Settings
Relight Settings